AC Motor Drives
We are a renowned supplier of Bharat Bijlee AC Drives to our highly honoured clients. They can be used with the induction motors for machine automation and also for energy savings. These drives are made up of superior quality components and ultra modern machinery at our unit under the meticulous observation of our experts. Bharat Bijlee AC Drives go through several quality parameters to ensure that they stand free from any defects and up to the set industrial norms and standards.

Advantages of SynchroVERT
Key benefits of our IE4 LSPMS motor include:
Online starting.
Can operate without a VFD.
Lossless excitation.
High efficiency.
High power factor at all loads.
No rotor losses.
Runs at synchronous speed.
Suitable for applications with constant torque below synchronous speed and constant HP above synchronous speed.
Multiple motors run at exactly the same speed without VFDs: this eliminates speed encoders for feedback control.
Starting currents are lower than in IE2 motors; starting torque values are similar to IE2 motors.
As these are synchronous motors, the rated speed is synchronous i.e. 1500 RPM. With this motor, a pump or fan will run at about 3% higher speed and it will give much higher discharge/air delivery. Hence if the pump or fan is already fully loading the motor, it cannot be used unless the impellor is redesigned or it is used along with a VFD drive.
In other applications, the higher speed results in more output of the product, eg, spinning frames, textile machines, etc.
Product Range
Type Frame Size Type Frame Size kW

IE4 Super Premium Efficiency - 4H 112M to 180L 2.2 to 22
Key Highlights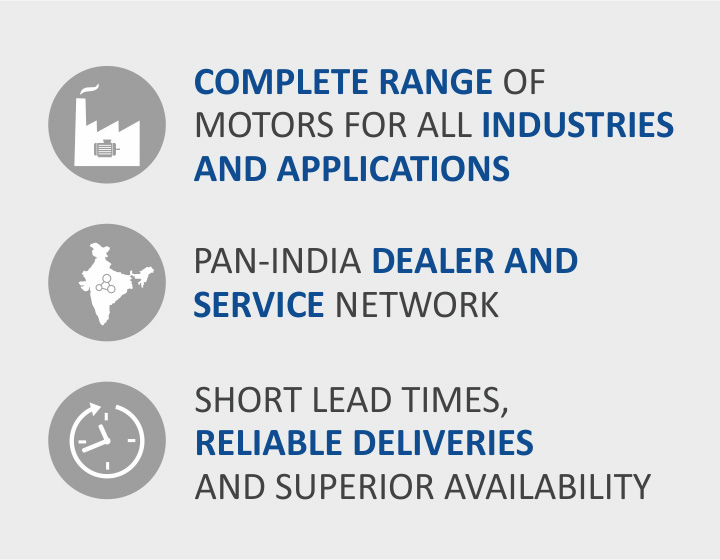 Product Showcase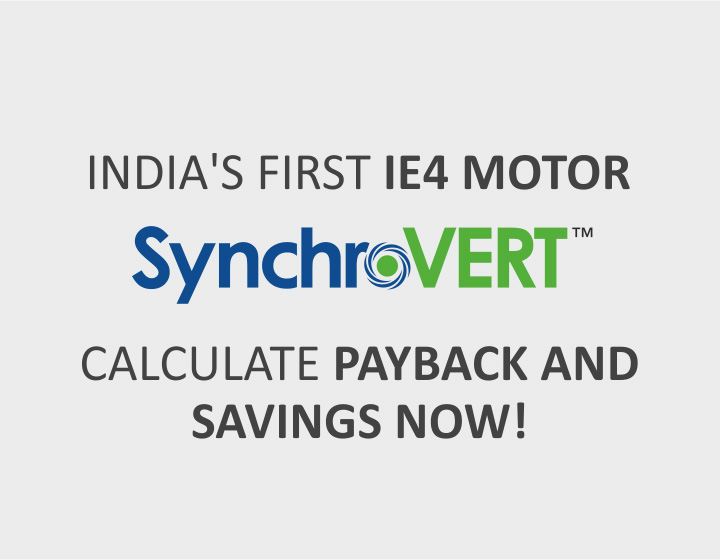 Brochure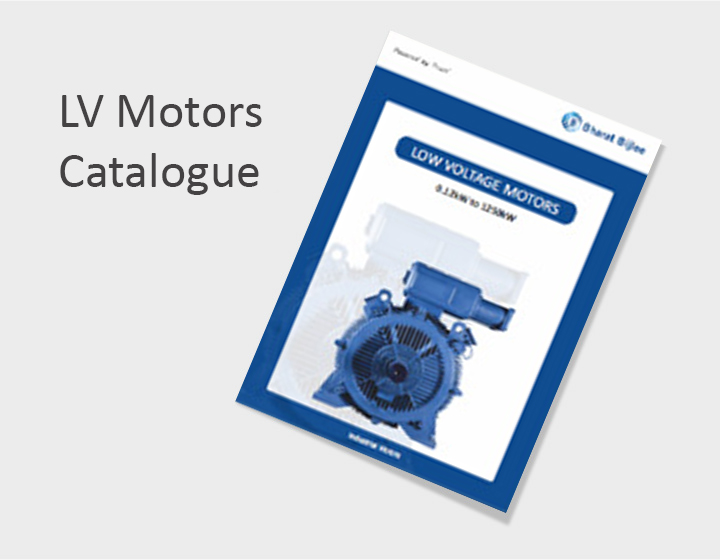 Get in touch with us